Protein Data Takes Significant Step Forward in Medicine
PNNL-OHSU team part of NCI effort to bring proteogenomics to cancer patients
The Department of Energy's Pacific Northwest National Laboratory is part of a nationwide effort to learn more about the role of proteins in cancer biology and to use that information to benefit cancer patients.
PNNL is paired with physicians and scientists at Oregon Health & Science University in one of three projects announced this week by the National Cancer Institute to bring detailed data about proteins to the bedsides of participants in current clinical trials. The OHSU-PNNL team is studying acute myeloid leukemia, the most common type of acute leukemia in adults. Other teams nationwide are focusing on breast and ovarian cancer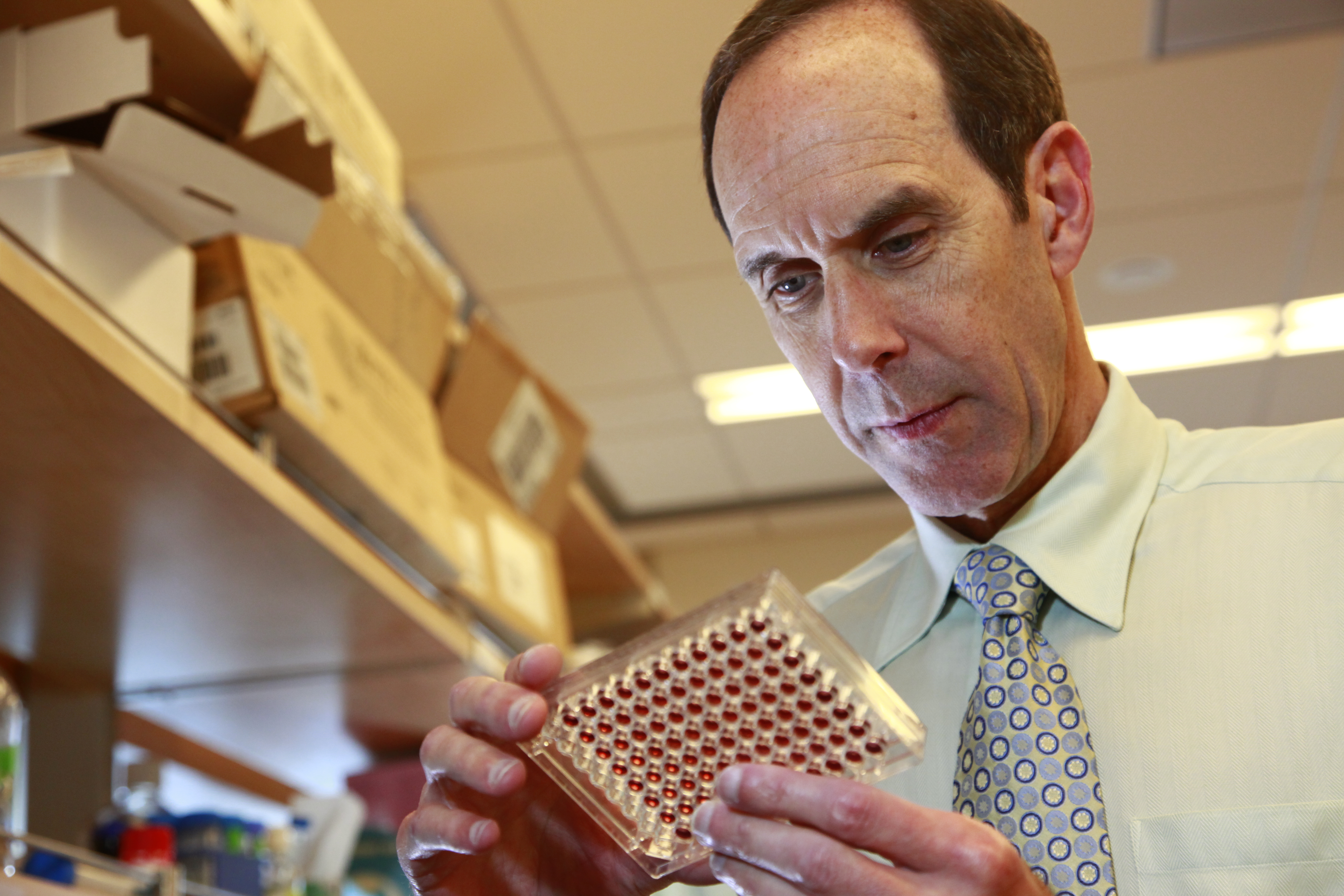 The study at the OHSU Knight Cancer Institute is sponsored by NCI and will include up to 200 participants. Physicians will look at the safety and effectiveness of several FDA-approved drugs that inhibit cell signaling that occurs in patients with acute myeloid leukemia. The study is led by physician Brian J. Druker, director of the Knight Cancer Institute, with funding from the Leukemia and Lymphoma Society. The PNNL portion of the study is led by Karin Rodland, chief scientist for biomedical research at PNNL.